Some of the chemical products in Seqens' product range are ideal when manufacturing various coatings. Find out below more about how our range of chemical products can help your coating production processes.
Architectural Coatings
Architectural coating materials can be a hugely profitable industry if your products are built to last. Seqens has the exclusive Coasol® and Estasol® chemical products that are incredibly useful in the production of architectural coatings.
Coasol® coalescing aids are biodegradable, non-toxic, non-VOC oxygenated solvents and are widely used in architectural coatings for functional and decorative coatings.
In decorative coatings where new formulations are required to meet the European Directive 2004/42/CE for low VOC paints, Coasol® is the perfect solution offering a cost effective, non-VOC solvent, non-HAP (non Hazardous Air Pollutant) and low odour alternative. It also gives good open time and reduces the minimum film formation temperature at low percentages.
In structural coatings, Coasol® has been proven to perform well for water resistance and dirt pick up. As Coasol® helps in the surface film formation, high gloss in waterborne paints can also be achieved.
Estasol® is an alternative as a non-VOC solvent according to its vapour pressure to replace solvents such as xylene, toluene, acetone and butyl acetate in solvent borne high solid coatings.
Automotive Coatings
If you are looking for a chemical product to use to produce automotive coatings, Seqens has its very own trademarked chemical perfect for the job: Estasol®
Estasol® can replace solvents such as isophorone, glycol ethers, glycol ether acetates, high boiling ketones and aromatics, cresylic acid, cyclohexanone and many other solvents. Estasol® provides outstanding flow, promotes smooth surfaces and high gloss and improves appearance, reducing risk of orange peel or other surface defects.
Estasol® is used in the automotive finishes in:
Acrylic lacquers
Enamel top coats
Polyurethane trim coatings
Epoxy primers
Polyester primers
Refinish paints
High quality automotive thinners
Coil Coatings
Are you are on the lookout for a slow evaporating solvent to act as a tail solvent? Estasol® has a low viscosity and is perfect for the job. You can read the full data sheet here.
Estasol® can reduce VOC and above all can improve levelling and good flow. Due to its good solvency in resins and good miscibility with most organic solvents it helps in the pigments wetting and mixing, resulting in coatings with better hiding power.
Inks
Estasol® and Coasol® coalescing aids can be used in a variety of ink formulations and ink screen and plate cleaners.
Estasol® and Coasol® are high boiling solvents with slow evaporating rates which can be used in silk screen inks.
Estasol® can also be used in waterborne inks to help film formation and reduce shrinkage.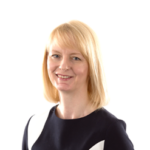 Anne
Wardell
Key Account Manager